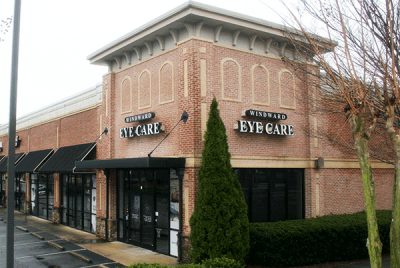 The optometrists and staff at Windward Eye Care want to encourage you to protect your eyes! No matter how old you are, eye exams are important. Keep calm and call us to experience eye care at its best. Our knowledgeable and well-trained doctors provide high-quality eye care for your entire family. We have 2 convenient locations in Alpharetta, GA. We are conveniently located on Windward Parkway across from Home Depot. Make an appointment today!
Windward Eye Care
5315-F Windward Pky.
Alpharetta, GA 30004
678.393.2025
Monday: 9:00 a.m. – 6:00 p.m.
Tuesday: 9:00 a.m. – 6:00 p.m.
Wednesday: 9:00 a.m. – 6:00 p.m.
Thursday 9:00 a.m. – 6:00 p.m.
Friday: 8:00 a.m. – 5:00 p.m.
Saturday: – 9:00 a.m. – 2 p.m.